Search results for: "Paul Bocuse"
THE GREATEST CHEF OF GASTRONOMY EVER
Responsible Author: Rahma Sophia Rachdi, Jedi Foster | Paris, Washington DC, 01/21/2018, 01:18 Time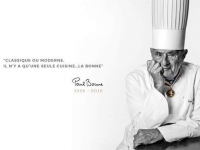 USPA NEWS -
The French President Macron, who assess the high value of the French Gastronomy, pays a smart and honest tribute to the "Pope of gastronomy" Paul Bocuse, the greatest chef (Three Michelin Stars) of all times, who died at 91.Emmanuel Macron wrote him an ultimate letter as a hommage. The letter starts by "To Mr Paul Bocuse, from simple food lovers to the most discerning gourmets, in the territories of France as in the most distant countries, Paul Bocuse was the epitome of French cuisine. His name alone summed up French gastronomy in its generosity, its respect for tradition but also its inventiveness." The Letter concludes by "Today French gastronomy is losing a mythical figure that will have profoundly transformed it. The chefs cry in their kitchens, at the Elysee and everywhere in France. But they will continue his work." The President Macron joined his wife Brigitte, who is also admirer and connoisseur of the French gastronomy, to present their condolences to the family of Paul Bocuse.
HE WAS A FRENCH LEGEND
Responsible Author: Rahma Sophia Rachdi, Jedi Foster | Paris, Washington DC, 01/21/2018, 00:48 Time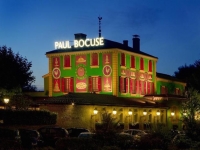 USPA NEWS -
"Classic or modern, there is only one cuisine, the Good One" That was the most famous motto of Paul Bocuse, MONSIEUR PAUL, the three Michelin Stars, Chef who died at 91. He was so called the "Pope of Gastronomy" renowned all over the world, by hut peers but not only...Paul Bocuse who dies, it is a legend that goes off in the world gastronomy of the world, in the French cooking, in the minds of the chefs of the whole world, in the furnaces of young apprentice cooks, but also in the heart Francais who love and cherish him already in his lifetime. Paul Bocuse had not only been the best ambassador of French gastronomy abroad, but he had created an institution "Ecole Bocuse", three of which abroad, in the USA and in Shanghai, where he was adored from the Asian side. Paul Bocuse leaves children, small children back children, at the head of a colossal empire of cooking in the French ( including cooked dishes ) whose turnover of sixty million €/year (60 € M) deriving activities of its twenty-three restaurants Tonight, the French homes have all a thought sad and moved for this "Papa Gateau" from France and who is proud of this nation both gourmet and greedy newcomers to plaliate taste bud
| | |
| --- | --- |
| | RAHMA-SOPHIA RACHDI |
| | Ruby BIRD |
| | Yasmina BEDDOU |
| | Daren Frankish |
| | Robbie Merritt |
This will be shown to users with no Flash or Javascript.