Search results for: "President Macron"
61 TECH LEADERS ARE PARTICIPATING
Responsible Author: Rahma Sophia Rachdi, Jedi Foster | Paris, Washington DC, 05/24/2018, 01:17 Time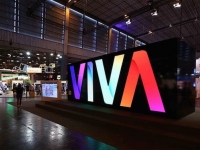 USPA NEWS -
The President of the French Republic will honor again our event this year. Emmanuel Macron will deliver a speech at VivaTech on May 24th morning, where he will explain his views on how to make technology a positive force for our economy and our society. Yesterday before, the Tech for Good Summit gathered global tech leaders at Palais de l'Elysée, to discuss the positive impact of tech & innovation. The three days event is held at Porte de Versailles, Paris 23-25th May.
Many names of the Technologies, are participating to VIVATECH 2018, in Pris Porte de Versailles. Among the special guest stars, Satya NADELLA, CEO Microsoft, Mark ZUCKERBERG, CEO Founder Facebook, Dara KHOSROWSHAHI CEO Uber, Ginni ROMETTY, CEO IBM, Mounir MAHJOUBI French Minister of Digital, and three hundreds other Tech speakers are expected to share their experiences and success stories.
FURTHER HIS VISIT TO THE USA
Responsible Author: Rahma Sophia Rachdi/jedi Foster | Paris, Washington DC, 05/06/2018, 22:39 Time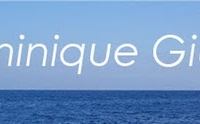 USPA NEWS -
"It is no coincidence that Emmanuel Macron is received in the United States as leader of Europe. Since his election a year ago, which has avoided a populist catastrophe in France that others have not been able to avoid, he has not ceased to offer the old continent the necessary start it needs. By multiplying the reform proposals, by setting an example in France, by developing an intelligent, firm, open and committed diplomacy, which speaks to all but yields nothing, it has already moved the European chessboard and the debates There are more the same. If it denotes in sanitized and largely dated speeches obviously meeting the traditional conservatisms, it incarnates, by its voluntarism a moving Europe."Jean Dominique Giuliani, Chairman of Robert Schumann, Chairman of stated
| | |
| --- | --- |
| | RAHMA-SOPHIA RACHDI |
| | Robbie Merritt |
| | Ruby BIRD |
| | Yasmina BEDDOU |
| | Daren Frankish |
This will be shown to users with no Flash or Javascript.